The Dunlawton Sugar Mill Gardens is open from 8:00 am to 5:00 pm daily except Christmas Day and New Years Day
There is no admission charge
Donations are appreciated

POISON IVY ALERT
This beautiful pre-spring weather has caused an early appearance of poison ivy in the Gardens. Please stay on the paths when you are in the "woodsy" areas. Watch your children especially. Wear shoes, not flip-flops.

All events held at the Gardens, including weddings and memorials, must be approved in accordance with the policies of the Botanical Gardens of Volusia, Inc. If you are interested in reserving an event at the Gardens please take the time to read the "Reservations" page on this website for the policies and procedures to reserve an event at the Gardens. If you follow them you can't go wrong.

Please give us at least two weeks lead time if you plan to reserve an event or bring a group to the Gardens to do volunteer work.

A REMEMBRANCE
Dunlawton Sugar Mill Gardens is a beautiful place to remember a loved one or a favorite thought or a pleasant occurrence. You can do that by purchasing a memorial brick to be placed in our memorial walkway which is located at the main entrance to the Gardens. Each 4" x 8" nutmeg colored brick can be laser engraved with up to three lines of text to express your thoughts. A brick can be purchased by sending an email requesting an application form (by return email) to info@dunlawtonsugarmillgardens.org. Each brick costs $75.00 and will take about four weeks to be be ready and placed in the memorial walkway. This is the only approved memorial for the Gardens. We will not approved any more memorial trees, plants, benches or plaques.

On January 8, 2020 the Board of Directors of Botanical Gardens of Volusia, Inc. approved changing the Event Reservation Fee from $250.00 to $300.00. The effective date of this change will be January 12, 2020

We do not have a telephone at the Gardens. If you have a inquiry please email us at info@dunlawtonsugarmillgardens.org

Please observe these important rules:
Animals, including horses, are not allowed in the Gardens!
Dogs and other animals can be a garden's worst enemy! Many of our plants are poisonous to animals and animals can be harmful to our plants AND DISRUPTIVE TO OTHER VISITORS AND STAFF. Do not bring any animals into the Gardens for their safety and to keep the Gardens beautiful for everyone! Exceptions are made for service animals.
OUR SERVICE ANIMAL POLICIES
The law states:
§ 35.136 Service animals
(f) Inquiries. A public entity shall not ask about the nature or extent of a person's disability, but may make two inquiries to determine whether an animal qualifies as a service animal. A public entity may ask if the animal is required because of a disability and what work or task the animal has been trained to perform. A public entity shall not require documentation, such as proof that the animal has been certified, trained, or licensed as a service animal. Generally, a public entity may not make these inquiries about a service animal when it is readily apparent that an animal is trained to do work or perform tasks for an individual with a disability (e.g., the dog is observed guiding an individual who is blind or has low vision, pulling a person's wheelchair, or providing assistance with stability or balance to an individual with an observable mobility disability).
Behavior is the best indication whether it's a well-trained team or not.
If a "Service Dog" is interrupting a business' daily operation with its behavior, causing problems in a housing situation, is a danger to anyone or its conduct is NOT conduct acceptable in a Service Dog (barking, growling, stealing food from other clients, knocking people over, jumping, or
many other behaviors
), by law, the manager or business owner has every right to ask the person to remove the dog from the premises, "Service Dog" or not.
You may tour the Gardens with your service dog as a team in accordance with the above stated law. In the Gardens your service dog must be kept on a leash or in some sort of carrier or carriage and under your control. We expect the team to be well behaved while in the Gardens and to clean up after themselves, if necessary.
---
We are a botanical gardens not a children's playground. We are experiencing a heavy infestation of Poison Ivy this year so, STAY ON THE PATHS! Keep your children close. The Gardens are maintained by volunteers. We are also a repository for some of Volusia County's historical artifacts. Help us protect these items. Do not bring food snacks or drinks into the Gardens. Picnicking is not allowed. Many of the paths and other areas where you or your children may be walking may have broken shell, thorns, sharp twigs or parasites. You and your children must wear shoes or other adequate foot protection while touring the Gardens.
No food or drinks are allowed. Keep your children close. Do not deface historical items!
---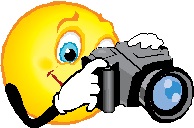 PHOTOGRAPHERS
Please check the Reserved Dates list on the "Reservations" page to avoid any conflicts during already reserved events at the Gardens. If you plan to take pictures on a date when a reserved event will take place please contact us via email to see if we can schedule your picture taking before or after the event. Due to our limited parking and in consideration for the reserved event you will not be allowed to take pictures one hour before till two hours after the time scheduled for the event.
Please be sure, as you pass by the donation box when you leave, to support our efforts to provide photographers with this beautiful venue to take beautiful pictures by making a donation to the Gardens.
---
SMOKING, VAPING OR OPEN FLAMES ARE NOT ALLOWED IN THE GARDENS!
---
Other Garden restrictions:
No Bicycles or skateboards
No alcohol
Do not climb on or in the trees, the benches, or the dinosaurs. (The dinosaurs are made of a thin and fragile coating of cement and they are showing their age by cracking and crumbling. Please help us keep them around for another 60 years by not climbing them!
Vandals and trespassers will be prosecuted
Minors must be accompanied by a responsible adult
Thank you for your consideration!

​